The quarter-scale pattern available below is taken from the original bodice; it would likely fit someone with a 45" bust, 37" waist, and 48" hip, corseted. As the information on the pieces indicate, it is necessary to add seam allowance. The bodice is made from contrasting faille and damask fabrics. The pieces in figure one are for the faille sections, and the pieces in Figure 2 are for the damask pieces and for the collar which is made from softer silk. 1 square equals 1 inch.
Figure 1: Faille Bodice and Sleeves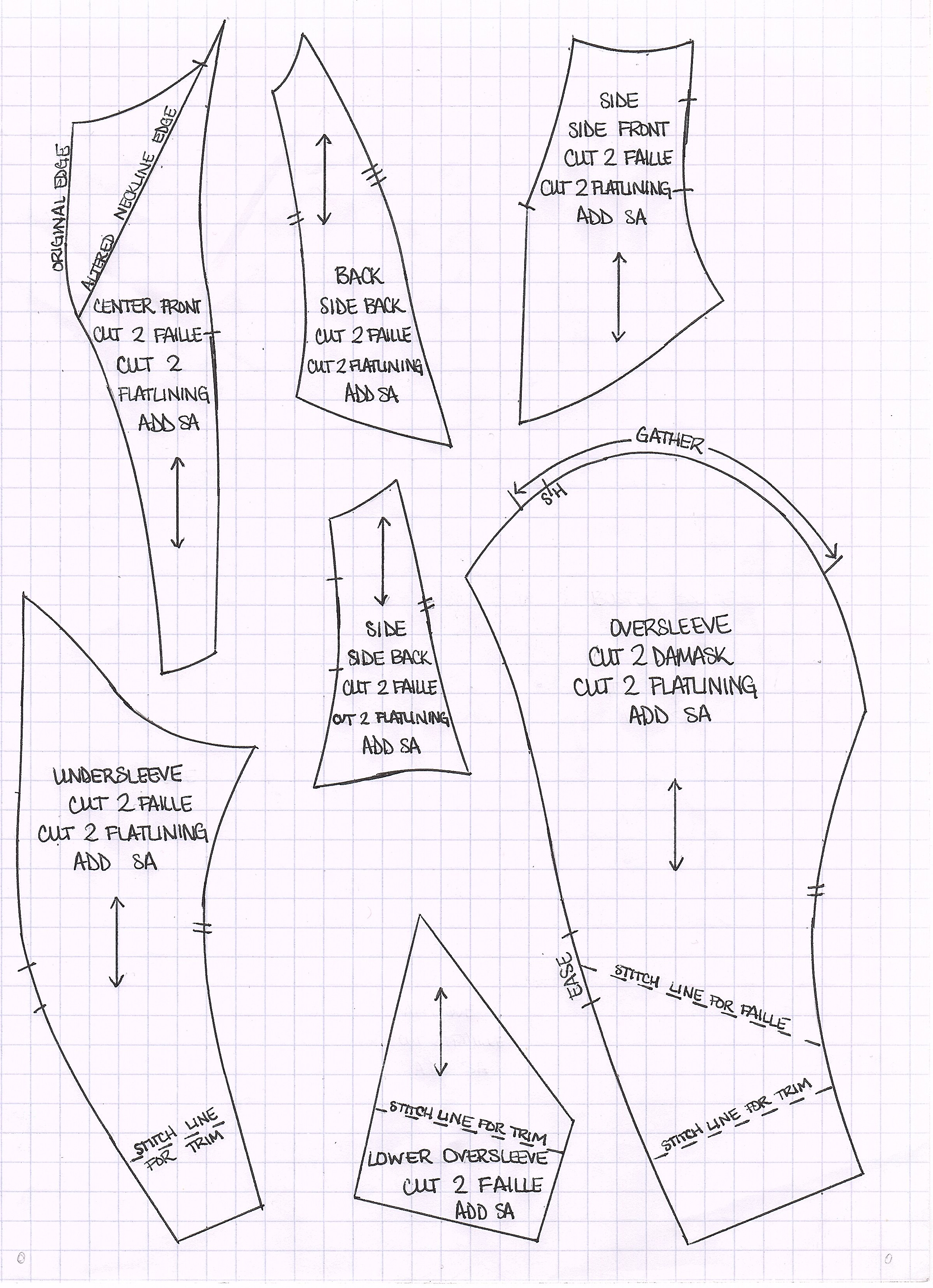 Pattern pieces for the damask portions of the bodice and of the collar follow.
Figure 2: Collar and Damask Bodice Pieces
© Emily Plonsky, 2017