The pattern was drafted on two sheets of standard drafting paper, 1" to each dot. The first page contains the majority of pieces for the bodice, both the over-bodice and the foundation. The finished waist measurement is 24".
Figure 1: Pattern Page 1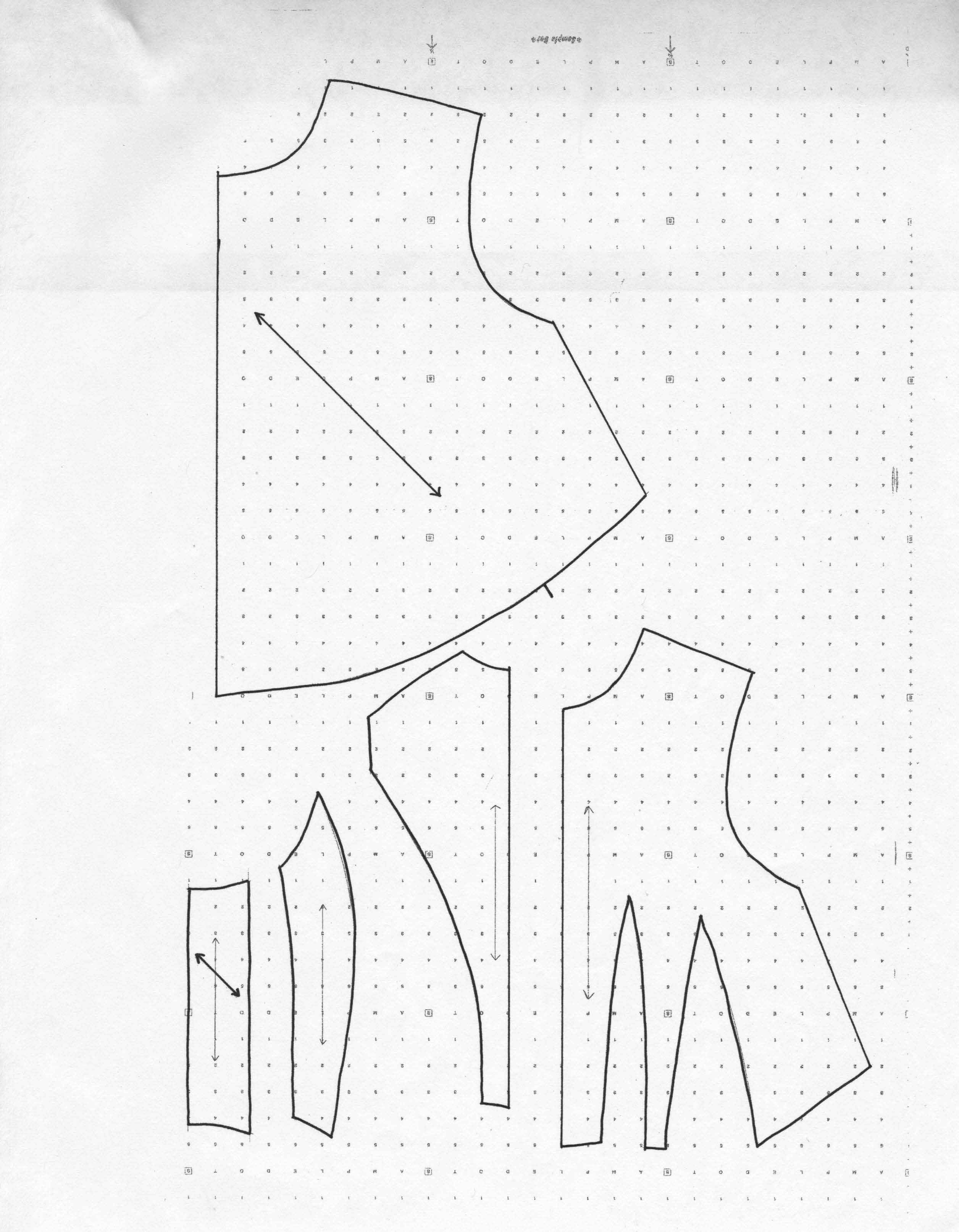 The second page of the pattern contains the remaining bodice pices, the two-piece sleeve, the collar and belt. The small band collar is 11/16" tall. The removable collar is 2 1/8" tall. The belt is pleated three times, with the pleats facing down; it is shaped to match the bottom edge.
Figure 1: Pattern Page 2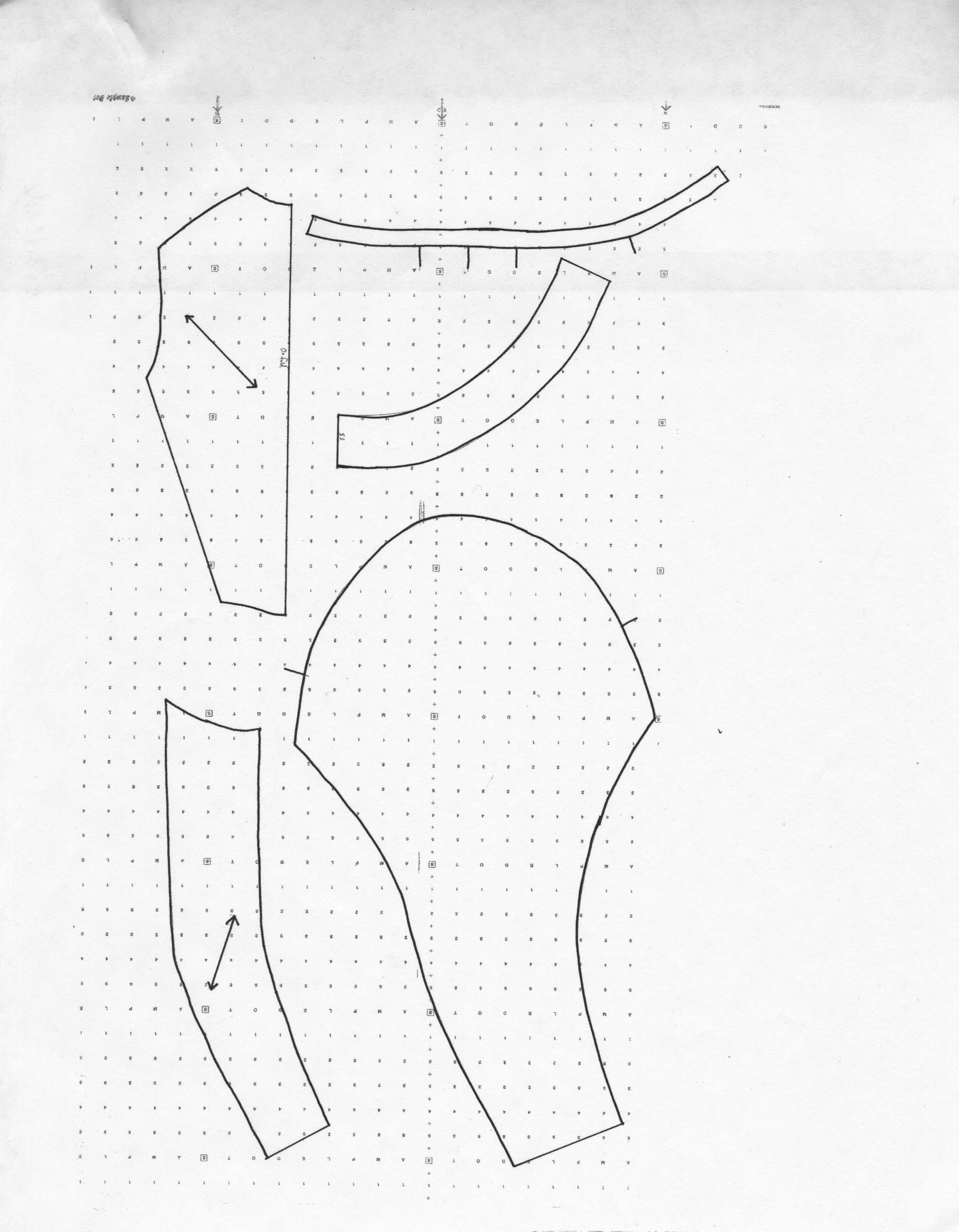 © M. Spencer Henderson, 2008