Measurements of original garment:
Lapel: 6" wide
Center back panel, cut on the fold: 11 1/2" (total) from shoulder point to shoulder point tapering down to 2 3/4" at the waist, then widening out again to 3 1/2" to form a petal point hem.
Side back panels: 2 1/4" wide at the armscye; they taper down to 2" at the waist, then widen out again to 3" to create a rounded petal hem.
Sleeve: upper sleeve width is 10" at the bicep, it tapers down to 7" at wrist from seam line to seam line.
The scale when originally drafted was 1/8" = 1"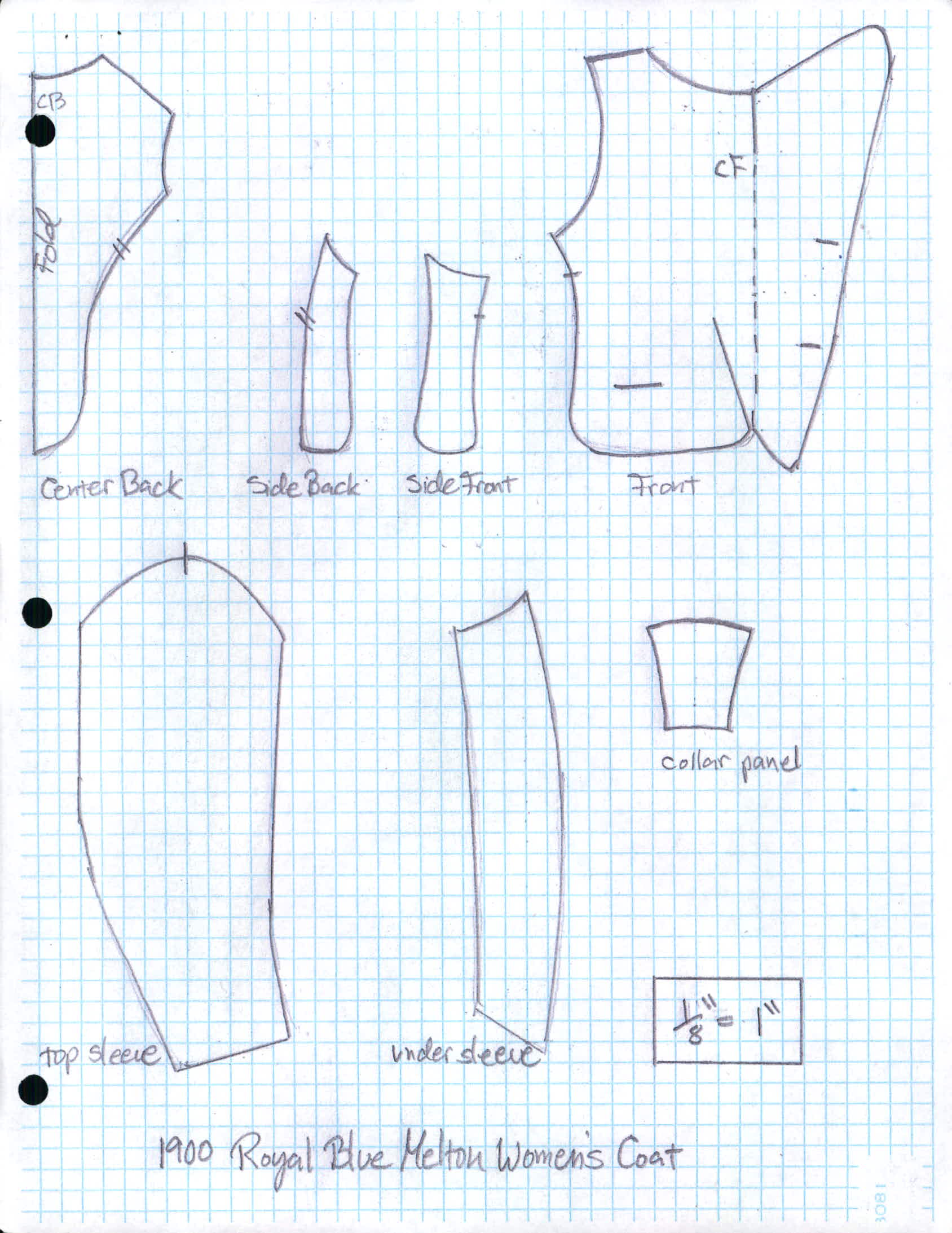 © Reina T. Alirez, 2007